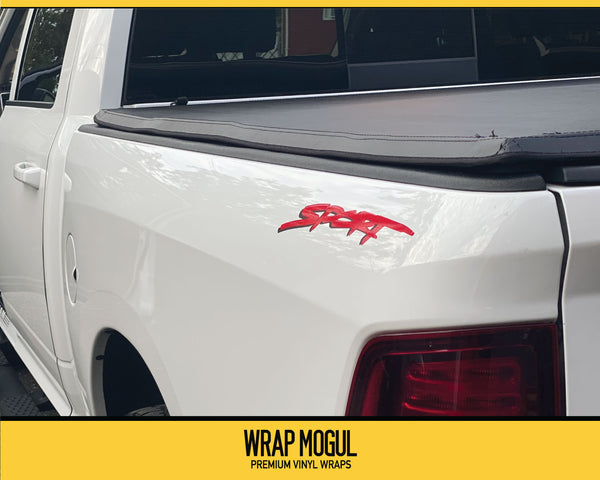 Sport Decal for Ram 1500 x 2
Description:
Buy It From The Guys That Install It!
Introducing Wrap Mogul's RAM 1500 "Sport" Decal. We only use top quality material from Avery Dennison and 3M in our every day schedule to wrap customers vehicles and give excellent results. We have the material ready to go and ready for cut to order from our facility. 
CALL US ABOUT CUSTOM COLORS!
- High-quality 3M and Avery Dennison vinyl with a 5yr durability.
- Easy, Do-It-Yourself Installation.
- Easily removable- will not leave behind sticky residue or damage surface.
- Custom Made at Wrap Mogul Premium Vinyl Wraps.
- 11 Inches Wide


Buy a Do-it-yourself kit or have it installed at any Wrap Mogul location (a Representative will call you to schedule an installation date/time).
OR
Call us to schedule an appointment for installation at your local Wrap Mogul location.
BUY NOW!
(732) 374-9181